Aluminum Door Installation
Professional Aluminum Door Installation and Replacement in San Francisco Bay Area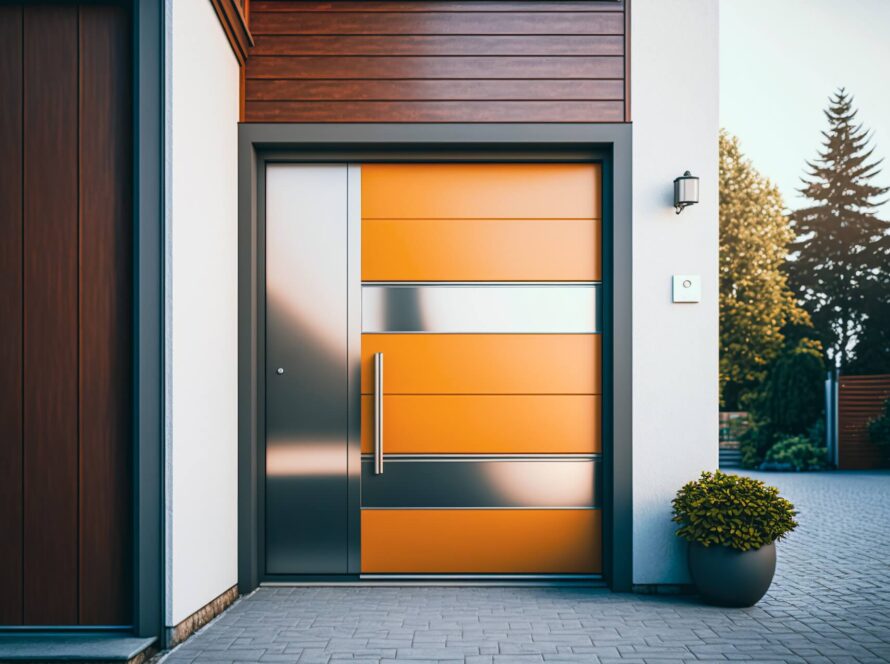 Console Home Improvement offers more than just aluminum door installations; we provide a gateway to improved living and working spaces across the Bay Area. With our skilled technicians, your installation or replacement is executed flawlessly, ensuring each door stands the test of time. Trust us to open new doors of opportunity for your property.
Our Services
We are dedicated to expertly installing and replacing aluminum doors, providing services that are essential to the integrity and functionality of your property. Our expertise is in the meticulous craft of ensuring that your selected aluminum doors are perfectly installed or replaced, catering to both residential and commercial settings within the San Francisco Bay Area.
Residential Aluminum Door Installation
Your home is your sanctuary, and the right aluminum doors can enhance its beauty, security, and efficiency. Our residential installation services include:
Personalized Consultation: Understanding your home's unique aesthetic and functional needs.
Diverse Door Types: Installation of a range of aluminum doors, including sliding, bi-fold, pivot, and French doors, each chosen to complement the style and design of your residence.
Seamless Integration: Ensuring that new doors blend perfectly with your home's existing architecture and design.
Commercial Aluminum Door Installation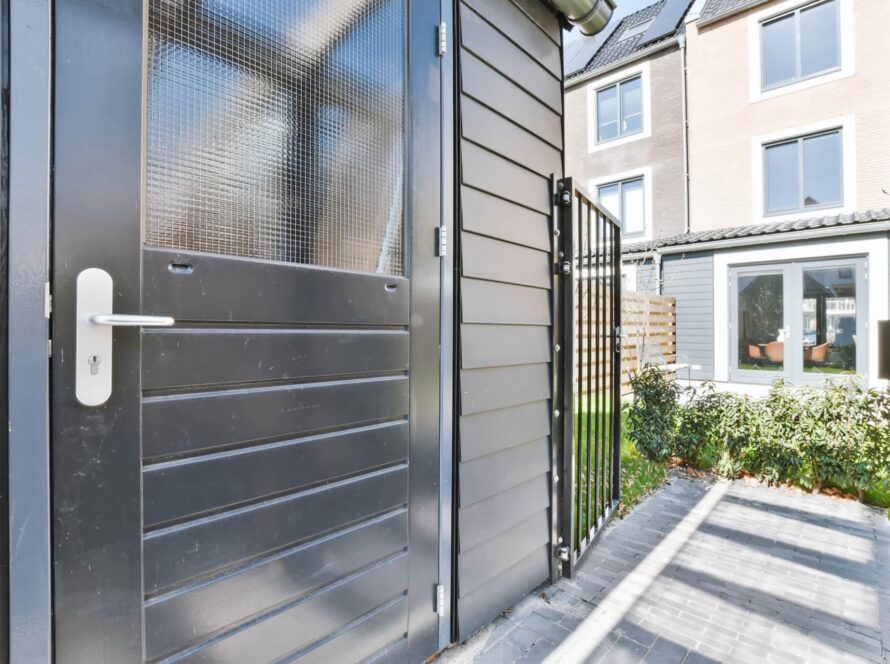 Commercial properties require doors that combine aesthetics with functionality and durability. Our commercial installation services offer:
Professional Assessment: Evaluating the specific needs of your commercial space for optimal door solutions.
Enhanced Security: Installing doors that not only look good but also meet the higher security demands of commercial premises.
Custom Solutions: Providing installation services for everything from storefront entry doors to interior office doors, all designed to enhance your business's accessibility and professional appearance.
Aluminum Door Replacement Services
Whether your doors are outdated, damaged, or you're simply seeking an upgrade, our replacement services are comprehensive and focused on enhancing your property's value and function. Our process involves precise removal of old installations, preparing the area for new doors, and fitting your new selection with an eye for detail and performance.
Benefits of Aluminum Doors
Choosing aluminum doors for your property provides numerous advantages:
Durability: Resistant to the elements and not prone to rust or corrosion.
Low Maintenance: Easy to clean and requiring minimal upkeep.
Enhanced Security: The strength of aluminum meets high security standards for both residential and commercial properties.
Energy Efficiency: Proper installation leads to better insulation properties, potentially lowering energy costs.
Visual Appeal: With a variety of finishes, aluminum doors can be tailored to the aesthetic of any building.
Contact us to explore how our services can bring a new level of excellence to your residential or commercial space.
Our Process
We've refined our process to ensure every aluminum door installation or replacement is executed with precision and care. Here's a step-by-step overview of what you can expect when you choose us:
Step 1: Initial Consultation
Understanding Your Needs: We begin with a detailed consultation to understand your specific needs, preferences, and schedule. During this time, we'll discuss the types of aluminum doors you're interested in and what you hope to achieve with your installation or replacement.
Expert Guidance: Our experts will provide you with informed recommendations tailored to your project's requirements, ensuring you make the best decision for your home or business.
Step 2: On-Site Measurement
Precision Measuring: We'll schedule a visit to your property to take precise measurements. Accurate measurements are crucial for a flawless fit and optimal door performance.
Assessment: This step also includes assessing the site conditions to identify any potential challenges or additional work that may be necessary to prepare the area for your new aluminum door.
Step 3: Removal of Existing Doors (For Replacement)
Safe Removal: If you're getting a replacement, our team will carefully remove your existing doors, ensuring there is no damage to the surrounding structure.
Site Preparation: We'll prepare the area for the new installation, making any adjustments necessary to accommodate your new aluminum doors.
Step 4: Professional Installation
Precision Installation: Our skilled technicians will install your aluminum doors with an unmatched level of precision and attention to detail.
Sealing and Insulation: We ensure that the doors are not only aesthetically pleasing but also properly sealed and insulated to enhance energy efficiency and functionality.
Step 5: Quality Check and Clean-Up
Thorough Inspection: After installation, we conduct a comprehensive quality check to ensure everything meets our high standards and functions perfectly.
Clean-Up: We respect your space, so we make sure to leave the work area clean, disposing of any debris and cleaning the newly installed doors.
Step 6: Post-Installation Support
Demonstration: We'll demonstrate how to properly operate and maintain your new aluminum doors, ensuring you're completely comfortable and satisfied with the work.
Follow-Up: Our service doesn't end at the installation. We provide follow-up support to answer any questions you may have and to ensure your complete satisfaction with our work.
Types of Aluminum Doors We Install and Replace
Sliding Doors: Often used for patio or deck access, they have one or more door panels that slide on a track.
Bi-fold Doors: These doors fold back in sections, offering full access to the space behind the door, and are great for connecting indoor and outdoor spaces.
Hinged Single Doors: The traditional door design that swings open on hinges, commonly used for main entrances.
French Doors: A pair of hinged doors that swing in or out and often have glass panes throughout their length.
Stacking Doors: Similar to sliding doors, but they consist of multiple panels that slide and stack behind a single fixed panel.
Pivot Doors: These doors pivot on a hinge that is offset from the door frame, creating a wide opening and a dramatic architectural effect.
Flush Doors: These have a flat and smooth surface, often used in modern interior design for a sleek look.
Security Doors: Reinforced with strong frames and hardware for added protection against intruders.
Fire-Rated Doors: These doors are designed to withstand fire for a certain period, providing a safe barrier in case of a fire emergency.
Commercial Entry Doors: Designed for high traffic areas, these are durable and often have features like panic bars for emergencies.
Balcony Doors: Similar to French doors but specifically designed for balcony access.
Aluminum Glass Doors: Aluminum frames with large glass panels, used for maximizing natural light and views.
Garage Doors: Large doors that may roll up or swing out, made from aluminum to be lightweight and corrosion-resistant.
Serving the San Francisco Bay Area
We're proud to offer our aluminum door installation and replacement services to a wide array of neighborhoods and cities within the San Francisco Bay Area. Whether you're in the bustling heart of the city or the surrounding tranquil locales, we've got you covered. Here's a list of specific areas we serve:
San Francisco: Including all neighborhoods such as the Mission District, Richmond, Sunset, and more.
Oakland: Covering areas from Downtown Oakland to Lake Merritt, and the surrounding residential areas.
San Jose: Serving the entire Silicon Valley hub, from the historic districts to the tech-centric neighborhoods.
Berkeley: Including the University of California area and the cozy hills.
Palo Alto: Catering to the Peninsula's residents and businesses alike.
Santa Clara: Where tradition meets innovation, we provide service to the entire area.
Mountain View: From the downtown strip to the suburban areas.
Sunnyvale: Offering services throughout Sunnyvale's diverse neighborhoods.
Redwood City: Ensuring service to this cultural and commercial center.
San Mateo: From the shoreline to inland, we're here for you.
Fremont: Covering the entire area, including Central Fremont and the Niles District.
Hayward: Serving the Heart of the Bay with all its residential and commercial needs.
Concord: Extending our services to Contra Costa County.
Vallejo: Ensuring Vallejo's historic and new homes are equipped with the best doors.
Walnut Creek: From the downtown area to the rolling hills, we've got your aluminum door needs covered.
This is not an exhaustive list, and we're constantly expanding our reach. If your city or neighborhood is not listed, please reach out to us – we're committed to serving the broader Bay Area community.
Benefits of Professional Vinyl Door Installation
By choosing Console Home Improvement, you ensure your property benefits from:
| | |
| --- | --- |
| 👨‍🔧 Expertise | Specialized Experience |
| 🌉 Local Knowledge | San Francisco Bay Area Familiarity |
| 🛠️ Customization | Tailored Designs |
| 💡 Energy Efficiency | Cost-Saving Installations |
| 🏗️ Durability | Quality Materials |
| 🔒 Security | Enhanced Protection |
| 📜 Warranty | Guaranteed Service |
| 🤝 Free Consultation | No-Cost Assessment |
| 💲 Competitive Pricing | Affordable Excellence |
| 🌟 Customer Service | Satisfaction Commitment |
Affordable Solutions for Your Aluminum Door Needs
Navigating through the costs of new installations and replacements can often seem daunting. We strive to make understanding the 'cost to install aluminum door' and 'cost to replace aluminum door' as straightforward as possible.
Cost to Install Aluminum Door
The price of installing a new aluminum door in the Bay Area can vary based on several factors such as the size of the door, the complexity of the installation, and any additional custom features you may choose. On average, you can expect a standard installation to be both competitive and fair, reflecting our commitment to providing value without compromising on quality.
Cost to Replace Aluminum Door
When it comes to replacement, the cost will naturally take into account the removal of your existing door. However, rest assured that our pricing model is designed to offer you a cost-effective solution, ensuring that the price of the replacement service remains within the accessible range, especially within the Bay Area market.
FAQ
How long does the installation process for an aluminum door take?
Typically, a standard aluminum door installation is completed within a few hours. However, custom installations may require a full day. We'll provide a more accurate timeframe after our initial assessment.
Do I need to prepare anything before the installation team arrives?
Please ensure the area around the door is clear. If there are any special requirements, we'll discuss them during our consultation.
Will I be able to use the door immediately after installation?
Yes, your new aluminum door will be ready for immediate use after installation, unless otherwise advised by our installation team for specific custom projects.
Are your technicians licensed and insured for this type of work?
Absolutely, our technicians are fully licensed and insured, providing top-notch service with professionalism and protection for your property.
Can you handle custom-sized doors or unusual installation environments?
Yes, we specialize in custom installations and can adapt our services to fit any size requirement or unique installation environment.