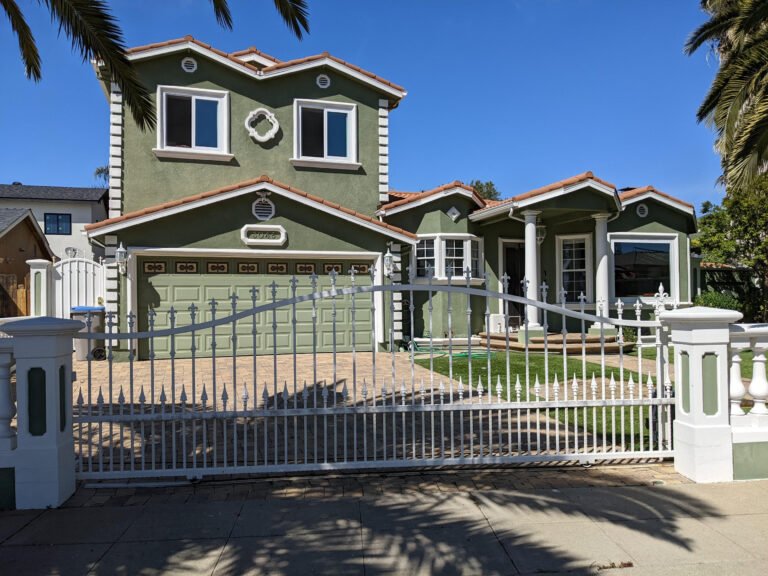 Transform Your Space with Exceptional Garage Doors
When it comes to garage door installation in the San Francisco Bay Area, Console Home Improvement is your local expert. We understand the vital role a garage door plays in enhancing both the aesthetics and security of your home. It's not just an entry point to your garage; it's a statement piece that can elevate the curb appeal of your property while ensuring the safety of your belongings.
We offer professional and quick roll up door service in the Bay Area, California. We are one of the leading garage door companies in the region, known for our exceptional craftsmanship and commitment to quality.
Exemplary Garage Door Installation Services
Our commitment to quality extends to every aspect of your home, including your garage. We offer a wide range of roller door installation services tailored to your unique needs and preferences. Whether you're looking for a contemporary, traditional, or custom design, we have the expertise and materials to bring your vision to life.
Garage Door Styles: Choose from a variety of styles, including modern, carriage house, and traditional designs.
Materials and Finishes: Explore a selection of materials like steel, wood, and aluminum, with finishes that suit your taste.
Customization: We understand that every property is unique, so we work closely with you to provide customized solutions that perfectly align with your requirements.
Seamless Installation from Start to Finish
We believe in making the garage door installment process hassle-free for our customers. Here's how we ensure a seamless experience from start to finish:
Consultation: We begin by understanding your preferences and needs during an initial consultation. Your input is invaluable in crafting the perfect garage door solution for your property.
Design and Selection: Our professional garage door contractors assist you in selecting the ideal style, material, and finish. We provide recommendations based on your vision and property aesthetics.
Professional Installation: Our dedicated craftsmen meticulously handle the installation, ensuring precision and durability. We believe in getting the job done right the first time.
Quality Assurance: We stand behind the quality of our work. Our installing a door in a garage wall are built to last, providing you with security and peace of mind.
Your Trusted Partner for Garage Door Excellence
Console Home Improvement brings a wealth of experience and expertise to the table. Our commitment to quality, exceptional craftsmanship, and customized solutions sets us apart in the industry.
Expertise: With years of experience in the window and door installation industry, we apply our knowledge to garage doors. Our skilled professionals ensure top-notch results every time.
Exceptional Craftsmanship: Just like our window and door installations, our garage door projects reflect our dedication to detail and quality. We take pride in our work, and it shows in the final result.
Customized Solutions: We acknowledge that every home or business is unique, and your garage door should be no different. Our knowledgeable team works closely with you to turn your vision into a reality.
Experience the Difference with Console Home Improvement
Choosing Console Home Improvement for your fitting garage roller doors needs offers a host of advantages:
Quality: We use top-quality materials to ensure your garage door stands the test of time.
Professionalism: Our team is dedicated to delivering exceptional results and fostering long-term relationships with our clients.
Customer Satisfaction: From the initial consultation to the final installation, your satisfaction is our utmost priority. We pride ourselves on exceeding your expectations.
Transform Your Home Today
Elevate your home's aesthetics and security with a stunning garage door installation from Console Home Improvement. Contact us today for garage door installation near you in the San Francisco Bay Area, CA, USA. Our team is available to assist you from Monday to Friday, 8 AM to 6 PM, and on Saturdays from 8 AM to 2 PM. Your beautiful, secure home is just a call away. Don't wait; transform your home today. Reach out to Console Home Improvement by email at info@consolewindows.com or call us at +1 (650) 780 4872.
Frequently Asked Questions (FAQ)
Why is professional garage door installation important? 
Professional garage door installation ensures safety, security, and longevity. Proper installation by skilled technicians guarantees that your garage door operates smoothly, provides security, and minimizes the risk of accidents.
How do I choose the right garage door style for my home? 
Selecting the right garage door style depends on your home's architecture and your personal preferences. Consider factors such as the architectural style of your home, your budget, and the material and finish that best complements your property. Our team can guide you in making an informed choice.
What materials are commonly used for garage doors, and which one is best for me?
 Garage doors are available in materials like steel, wood, and aluminum. Steel offers durability and low maintenance, while wood provides a classic, authentic look. Aluminum combines durability with a lightweight feel. The best material for you depends on your style preference, budget, and local climate.
How long does the garage door installation process take? 
The duration of the installation process can vary based on factors such as the complexity of the installation, the type of door chosen, and the size of the project. On average, a typical installation takes one day. Our team will provide you with an accurate timeline during the consultation.
Do you offer roll-up and roller door installation services? 
Yes, we offer a variety of garage door options, including roll-up and roller door installations. These styles are popular for their space-saving design and ease of use. We can discuss the best fit for your garage and provide professional installation.