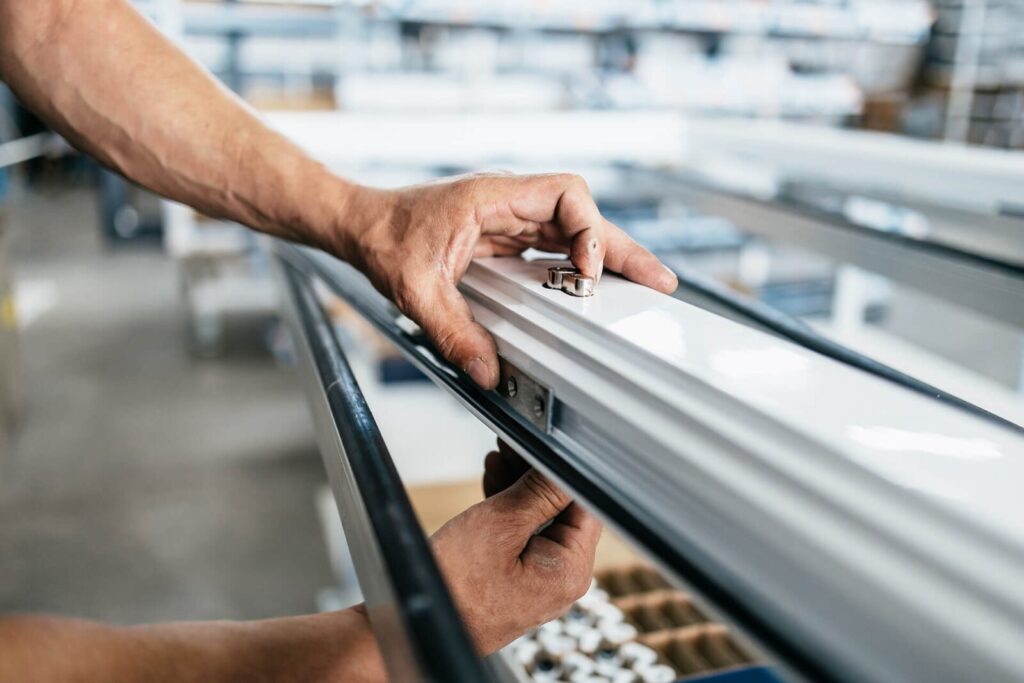 Enhance Your Home's Safety and Elegance with Our Storm Door Installation
In the vibrant San Francisco Bay Area, where scenic beauty meets urban life, homeowners strive to balance aesthetics and security. Many have discovered the transformative benefits of storm door installation, as it enhances both home security and curb appeal. We understand the importance of safeguarding your home while enhancing its visual appeal. That's why we offer exceptional storm door installation services near you.
Exquisite Storm Door Installation Tailored to Your Needs
Replace storm door services showcase our unwavering commitment to excellence. We provide a diverse range of storm door styles, materials, and finishes, catering to your unique preferences. Whether you prefer a sleek, modern design or a more traditional look, our team has the expertise to bring your vision to life.
Our skilled craftsmen, deeply passionate about their work, are at the core of our success. They meticulously handle every aspect of the exterior storm door installation process, ensuring each storm door is perfectly fitted, secure, and built to last. With Console Home Improvement, you can trust that your security storm door installation will be executed with precision and care.
Your Trusted Partner for San Francisco's Storm Door Needs
Console Home Improvement isn't just another window and door installation company; we are your trusted partner in the San Francisco Bay Area. With years of experience, we've honed our skills to provide unmatched storm door installation services. Our commitment to quality is unwavering, and we take pride in delivering results that consistently surpass expectations.
Our personalized approach sets us apart. We believe that every home is unique, and your storm door should reflect your individual style and requirements. Our knowledgeable team collaborates closely with you to understand your vision and provide customized solutions that align with your needs. Whether you seek enhanced security, improved energy efficiency, or an aesthetic upgrade, we have you covered.
Unlock the Benefits of Our Storm Door Installations
Investing in a storm door from Console Home Improvement unlocks a host of benefits for your San Francisco Bay Area home, including:
Enhanced Security: Bolster the security of your home and loved ones with an additional layer of protection that deters potential intruders.
Energy Efficiency: Maintain control over your energy bills by reducing drafts and enhancing insulation.
Aesthetics: Elevate your home's curb appeal with a stylish storm door that harmonizes with your property's architectural style.
Durability: Our installations are engineered to withstand the test of time, ensuring your investment remains sturdy and reliable.
Cost to Have a Storm Door Installed
You might be wondering about the storm door replacement cost. Rest assured, we offer competitive pricing for our top-tier storm door installation services. We understand that budget considerations are essential, and we strive to provide cost-effective solutions that don't compromise on quality.
Transform Your Home with Our Storm Door Installation Services
Ready to elevate your home's security and style? Reach out to Console Home Improvement today to schedule a consultation or request a quote. Our dedicated team is available Monday through Friday from 8 a.m. to 6 p.m. and on Saturdays from 8 a.m. to 2 p.m. Contact us at info@consolewindows.com or call (650) 780-4872. Let us be your trusted partner in enhancing your home's aesthetics and security. Cooperate with us and enjoy outstanding results for years to come.