Bedroom Door Installation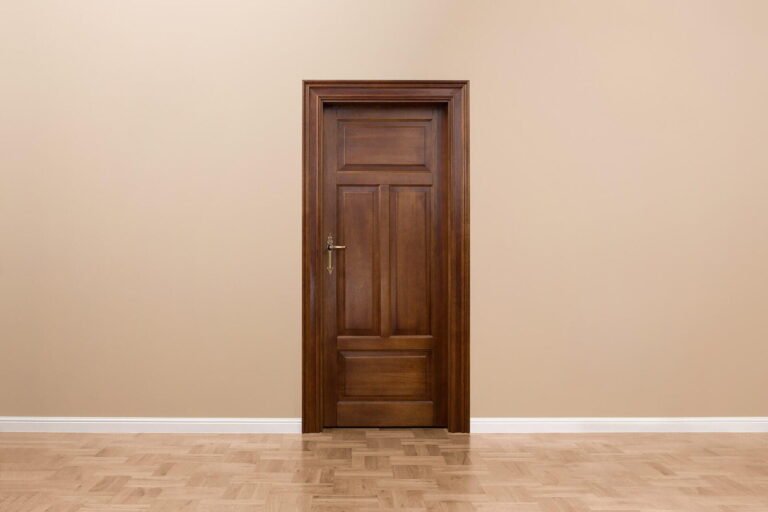 Upgrade Your Living Space with Console Home Improvement Bedroom Doors
Welcome to Console Home Improvement, your trusted partner for top-quality window and door installations in the San Francisco Bay Area, California. Here, we will shed light on the transformative power of a professional and quick replace a bedroom door and how it can elevate the aesthetics and functionality of your home. Your bedroom is your personal sanctuary, and the door that leads to it should be beautiful and functional, reflecting your unique style.
We understand the importance of quality and personalization. Our comprehensive bedroom door installation services are designed to cater to your individual preferences and needs. Here's why choosing us for your new bedroom door installation is the right decision.
Comprehensive Bedroom Door Installation
Console Home Improvement offers a wide range of bedroom door styles, materials, and finishes to match your preferences. Whether you prefer classic elegance, modern minimalism, or something in between, we have the perfect door to suit your taste. Our team works closely with you to understand your vision and create a customized solution that aligns with your unique style.
Variety of Styles: Choose from a diverse selection of bedroom door styles, from classic to contemporary.
Customized Solutions: We tailor your door to match your specific preferences, ensuring it harmonizes with your space.
Materials and Finishes: Select from various high-quality materials and finishes that match your décor and functional needs.
Bringing Your Vision to Life
Our bedroom door installation process is designed to make your vision a reality. From the quick initial consultation to the final installation, our team of experts ensures a seamless and hassle-free experience. Here's how the process works:
Consultation: We begin with a thorough consultation to understand your requirements and preferences for installing new bedroom door.
Design Selection: Choose the door style, material, and finish that best suits your space.
Precise Measurements: Our professional experts take precise measurements to ensure a perfect fit.
Professional Installation: Our skilled craftsmen carry out the installation with meticulous attention to detail.
Final Inspection: We conduct a final inspection to ensure your complete satisfaction.
Your Trusted Door Installation Experts
Console Home Improvement takes pride in being a licensed and experienced team of professionals dedicated to delivering top-quality window and door installations in the San Francisco Bay Area, CA. Here's why you should choose us for your bedroom door installation needs:
Experience and Licensure: With years of experience in the industry and proper licensure, we guarantee exceptional results and a professional touch.
Dedicated Craftsmen: Our team consists of passionate craftsmen who bring excellence and attention to detail to every project.
Quality Materials: We only use top-quality materials to ensure your bedroom door stands the test of time.
What Sets Console Home Improvement Apart
When you choose Console Home Improvement for your bedroom door installation, you'll experience numerous benefits that set us apart:
Enhanced Aesthetics: Our doors are not just functional; they also enhance the overall aesthetics of your bedroom and home.
Energy Efficiency: Our high-quality doors are designed to improve energy efficiency, saving you money on your energy bills.
Security: We prioritize your safety by offering doors with advanced security features.
Customer Satisfaction: Your satisfaction is our top priority. We value open communication and collaboration to ensure your needs are met.
Contact Us Today to Transform Your Space
Transform your space with the exceptional craftsmanship and quality installations provided by Console Home Improvement. Get in touch with us today to discuss your bedroom door installation near you and cost to install a bedroom door or cost to replace a bedroom door. We are committed to making your vision a reality, and we're your local experts in the San Francisco Bay Area.
Contact Information:
Email: info@consolewindows.com
Phone: +1 (650) 780 4872
Working Hours:

Monday to Friday: 8 AM – 6 PM
Saturday: 8 AM – 2 PM
Experience excellence and elevate your space with Console Home Improvement in the USA. Contact us now!
Frequently Asked Questions (FAQ)
How much does it cost to replace a bedroom door?
The cost of replacing a bedroom door can vary based on several factors, including the door style, material, and finishes you choose. We offer competitive pricing and can provide you with a customized quote based on your specific preferences and needs. Contact us for a detailed cost estimate for your bedroom door replacement.
What types of bedroom doors do you offer for installation?
We offer a wide range of bedroom door styles, from classic to contemporary, to match your personal preferences. Our selection includes various materials and finishes, allowing you to choose the door that best suits your space. We also provide new bedroom door installation with options for customization to ensure your door perfectly complements your unique style.
How quickly can you install a bedroom door?
We understand that time is of the essence. Our professional team is dedicated to ensuring a quick and efficient bedroom door installation process. The exact timeline may vary depending on factors such as the door type, size, and customization. During the consultation, we'll provide you with an estimated timeframe for your specific project.
Why should I choose Console Home Improvement for my bedroom door installation in the San Francisco Bay Area?
Console Home Improvement is a trusted name in the industry, serving the San Francisco Bay Area with years of experience and a commitment to quality. Our team of dedicated craftsmen, professional approach, and the use of top-quality materials set us apart. We prioritize customer satisfaction and take pride in delivering beautiful and functional bedroom doors that enhance your space.
Do you serve areas outside of the San Francisco Bay Area in California?
While our primary service area is the San Francisco Bay Area, we can consider projects in nearby regions as well. If you're located outside of our usual service area, please contact us to discuss your specific location, and we'll do our best to accommodate your needs. Your satisfaction is our priority, and we aim to provide our services to as many clients as possible.