Bathroom Door Installation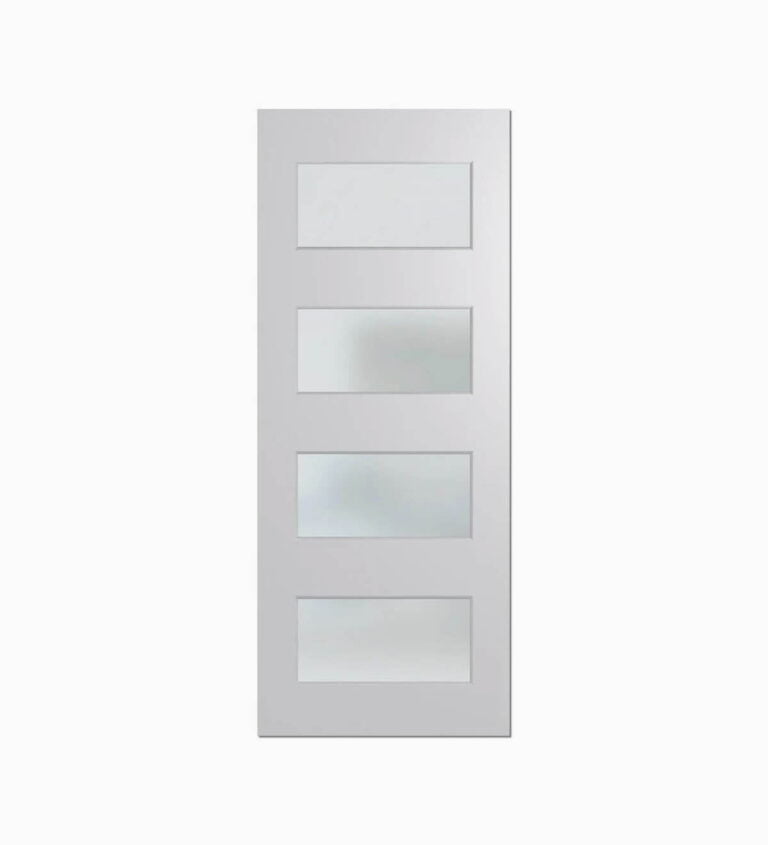 Enhance Your Bathroom: Expert Bathroom Door Installation Near Me in San Francisco Bay Area
Install bathroom glass door is more than just a functional necessity; it's an essential element that can greatly impact the overall aesthetics and functionality of your bathroom. Console Home Improvement, a local and licensed team specializing in top-quality window and door installations in the San Francisco Bay Area, California (CA), USA, understands this importance. Here, we'll explore how Console Home Improvement can elevate your bathroom with their exceptional bathroom door installation services.
Exemplary Bathroom Door Services
Console Home Improvement offers a comprehensive range of bathroom door installation services that cater to each client's unique preferences. With a focus on quality and customization, the company provides:
Variety of Door Styles, Materials, and Finishes: When it comes to bathroom doors, one size does not fit all. Console Home Improvement acknowledges the uniqueness of every home or business and believes that your bathroom door should reflect your personal style and requirements. They offer a wide selection of door styles, materials, and finishes to match your preferences and enhance the overall appeal of your property.
Bathroom Glass Door Installation: For those looking to add a touch of elegance to their bathrooms, Console Home Improvement also specializes in replacing bathroom door, providing a modern and luxurious feel to your space.
Commitment to Quality and Customization: Console Home Improvement's commitment to quality goes beyond just aesthetics. They understand the importance of functionality, energy efficiency, and security in a bathroom door. By working with top-quality materials and skilled professionals, they ensure that your bathroom door is not only visually pleasing but also durable and functional.
Bathroom Door Installation Cost
Concerned about the bathroom door cost to replace? Console Home Improvement offers competitive pricing to make sure that quality bathroom doors are accessible to all. Their cost-effective solutions ensure you get the best value for your money.
Simplified Installation Process
Console Home Improvement's bathroom door installation process is designed to be precise, professional, and hassle-free. Here's a simplified breakdown of the steps involved:
Consultation: The process begins with an initial consultation where the Console Home Improvement team collaborates with you to understand your vision and requirements.
Material and Style Selection: They guide you in selecting the right door style, materials, and finishes that align with your preferences and the overall theme of your bathroom.
Measurement and Customization: Precise measurements are taken to ensure a perfect fit. If necessary, the door is customized to fit your space seamlessly.
Professional Installation: The team of dedicated craftsmen takes over for the installation process. Their meticulous attention to detail ensures a flawless installation.
Quality Assurance: Before completing the project, a thorough quality check is conducted to ensure that the door is functioning perfectly, enhancing the aesthetics, and meeting all your requirements.
Why Choose Console Home Improvement
Console Home Improvement stands out as the preferred choice for bathroom door installation in the San Francisco Bay Area for several reasons:
Professional and Experienced Team: With years of experience in the industry, Console Home Improvement has established itself as a reputable name in the Bay Area. Their deep expertise in window and door installations is unmatched.
Local Experts in San Francisco Bay Area: Console Home Improvement is your local San Francisco Bay Area partner, providing a level of personalized service and commitment that national chains can't match.
Licensed, Professional Team: Working with a licensed team is crucial to ensure that the job is done correctly and meets all industry standards. Console Home Improvement takes pride in being a professional team that adheres to the highest quality and ethical standards.
Dedication and Passion: Console Home Improvement's team consists of dedicated craftsmen who are passionate about their work. Their love for what they do is evident in the exceptional results they consistently deliver.
Advantages of Partnering with Console Home Improvement
Choosing Console Home Improvement for your bathroom door installation comes with a range of advantages:
Customization: Your bathroom door will be tailored to your specific needs and preferences.
Excellent Craftsmanship: The team's dedication to their work ensures that your door is installed with utmost precision and attention to detail.
Client Satisfaction: Console Home Improvement values open communication and collaboration throughout the entire process. They aim to not only meet your needs but also exceed your expectations.
Bathroom Glass Door Companies Near You
For those searching for the best toilet door contractor in the San Francisco Bay Area, Console Home Improvement offers unparalleled services, ensuring your bathroom door reflects your style and requirements.
Let's Elevate Your Bathroom Door Today
If you're ready to enhance the aesthetics and functionality of your bathroom with a seamless bathroom door installation, don't hesitate to reach out to Console Home Improvement. Contact them for a consultation or a quote, and take the first step toward transforming your space with their exceptional craftsmanship and quality installations.
Cooperate with Console Home Improvement and enjoy excellent results that will stand the test of time. They love what they do, and they love their clients. Your bathroom's transformation is just a call away!
Frequently Asked Questions (FAQ)
What is the average cost of bathroom door installation near me?
The cost of bathroom door installation can vary depending on factors like door material, style, and any customization. To get an accurate estimate for your specific project in the San Francisco Bay Area, please contact Console Home Improvement for a personalized quote.
What types of bathroom doors do you offer?
Console Home Improvement offers a wide variety of bathroom door styles, including standard solid doors, glass doors, and customized options. Whether you prefer a traditional look, a modern aesthetic, or something unique, we can tailor the door to your preferences.
Can you replace my existing bathroom door with a new one?
Yes, we specialize in replacing bathroom doors. Our team will remove your old door and ensure a seamless installation of the new one. We take care of all the necessary measurements and adjustments to guarantee a perfect fit.
How long does the bathroom door installation process typically take?
The duration of the installation process can vary depending on the complexity of the project. However, Console Home Improvement works efficiently to minimize any disruptions to your daily routine. On average, the installation process can take a day or two, but this may vary for custom or specialized projects.
Do you serve areas outside of the San Francisco Bay Area in California?
Console Home Improvement primarily serves the San Francisco Bay Area in California. However, if you are located nearby or have a unique project, feel free to reach out to us, and we'll do our best to accommodate your needs. We take pride in offering our services to the local community.