Expert Metal Door Installation and Replacement in the San Francisco Bay Area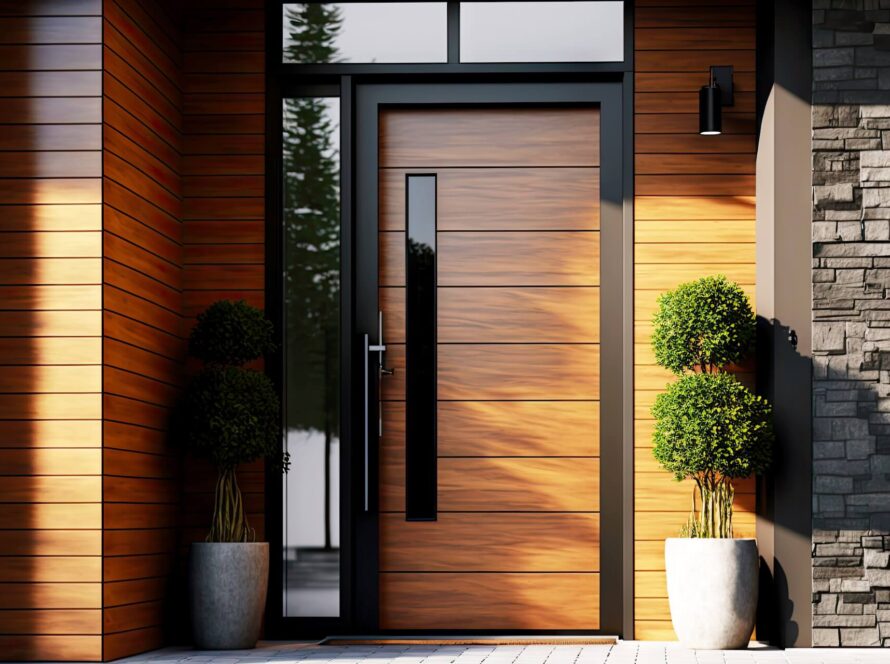 Looking for expert metal door installation or replacement in the San Francisco Bay Area? Choose Console Home Improvement for unparalleled precision, licensed and insured professionals, and personalized service tailored to your needs. Our commitment to minimal disruption and timely completion ensures your project is in the best hands. Elevate the safety and aesthetic of your property with our trusted team. Contact us now for a seamless service experience.
We install the following doors:
Entrance Metal Doors:

Residential Entry Doors: Typically feature aesthetic finishes and may include insulation elements.
Commercial Entry Doors: Characterized by enhanced strength and protection, often equipped with reinforced locks and hinges.

Fire-Rated Doors. Designed to prevent the spread of fire and smoke for a certain period.

Utility Doors. These are doors for utility rooms, boiler rooms, storerooms, usually simple and functional.

Armored Doors. Resistant to break-ins, with enhanced security features, used in banks, jewelry stores, etc.

Warehouse and Hangar Doors. Large industrial doors that may come as sectional, roll-up, or swing-out configurations.

Multipurpose Doors. Can include various features such as sound insulation, thermal insulation, and even radiation protection.

Doors for Sports and Public Buildings. Typically resistant to high traffic and impact, may have special anti-vandal properties.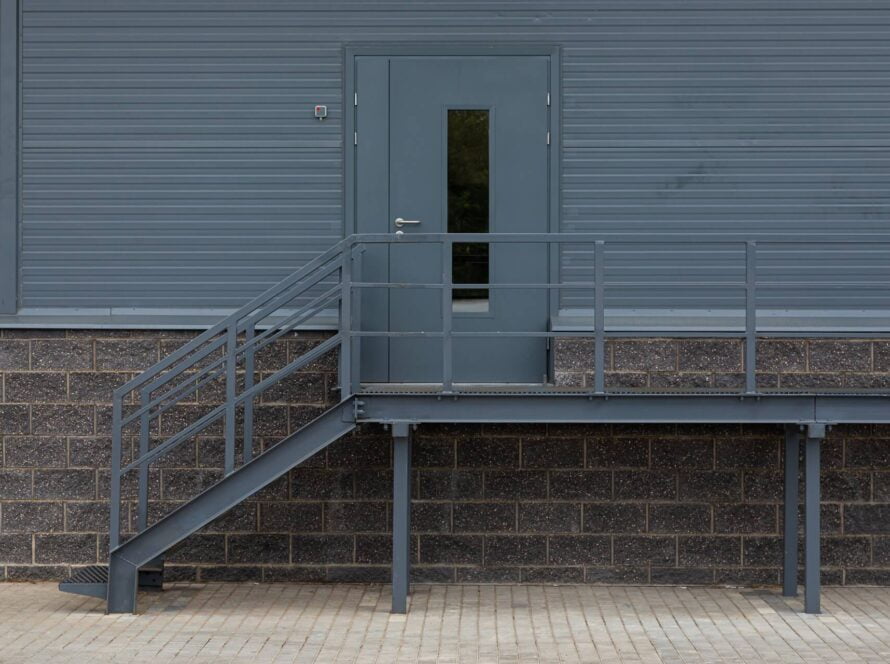 Why Choose Console Home Improvement
When it comes to installing and replacing metal doors in the San Francisco Bay Area, Console Home Improvement stands out as your premier choice. Here's why discerning customers turn to us for their home and business needs:
Exceptional Installation Service: Our commitment to superior workmanship is the cornerstone of our business. We understand that a flawless installation is critical to the longevity and functionality of your doors, which is why our team is dedicated to precision and attention to every detail.
Licensed and Insured Professionals: Your safety and trust are paramount. Our team consists of fully licensed and insured professionals who adhere to the strictest safety standards and best practices in the industry. We carry out our work with an unwavering commitment to excellence, ensuring peace of mind and confidence in every job we undertake.
Custom-Tailored Solutions: We recognize that each client has unique needs. That's why we offer bespoke installation and replacement solutions, carefully tailored to align with your specific requirements. Whether it's enhancing security features or achieving a particular aesthetic, we work closely with you to bring your vision to life.
Timely Project Completion: We respect your time and space, and our team works efficiently to complete your project within the agreed timeframe. We aim to minimize disruption to your daily routine, ensuring a smooth and prompt service that doesn't compromise on quality.
Benefits of Professional Metal Door Installation
By choosing Console Home Improvement, you ensure your property benefits from:
| | |
| --- | --- |
| 👨‍🔧 Expertise | Specialized Experience |
| 🌉 Local Knowledge | San Francisco Bay Area Familiarity |
| 🛠️ Customization | Tailored Designs |
| 💡 Energy Efficiency | Cost-Saving Installations |
| 🏗️ Durability | Quality Materials |
| 🔒 Security | Enhanced Protection |
| 📜 Warranty | Guaranteed Service |
| 🤝 Free Consultation | No-Cost Assessment |
| 💲 Competitive Pricing | Affordable Excellence |
| 🌟 Customer Service | Satisfaction Commitment |
Our Process:
Initial Consultation: Understanding client requirements and offering expert advice.
Site Inspection: Evaluating the installation or replacement area to ensure the best fit and performance.
Professional Installation: Detailing the steps of your precise installation process.
Customer Satisfaction: Ensuring that the client is happy with the service provided and offering after-service support.
Affordable Metal Door Installation and Replacement Costs in the Bay Area
When considering the cost to install a metal door and frame, homeowners and businesses in the Bay Area can expect competitive pricing that reflects the quality of our work and the durability of our materials. Our pricing is transparent and tailored to each project, ensuring you receive the best value for your investment.
The cost to install a steel security door varies based on the complexity of the installation, the design of the door, and any additional security features requested. We provide clear, upfront quotes to ensure that our clients can make informed decisions without any surprise fees.
We invite you to contact us for a personalized quote. Our team will assess your specific needs to give you an accurate price that aligns with the exceptional level of service and craftsmanship that Console Home Improvement is known for in the Bay Area.
FAQ
What types of metal doors can you install or replace?
We install and replace a wide range of metal doors, including residential security doors, commercial steel entry doors, and specialized fire-rated doors to meet any home or business need.
How long does a typical door installation or replacement take?
A standard installation or replacement takes a few hours, but we'll provide a more accurate timeline after assessing your specific situation to ensure efficiency.
Are your installation professionals licensed and insured?
bsolutely, our team is fully licensed and insured, ensuring top-notch service and your peace of mind throughout the installation or replacement process.
Will I need to prepare anything before the installation or replacement?
We recommend clearing the area around the door and securing pets or small children. Our team will handle the rest, ensuring a hassle-free service.