Custom Security Door Installation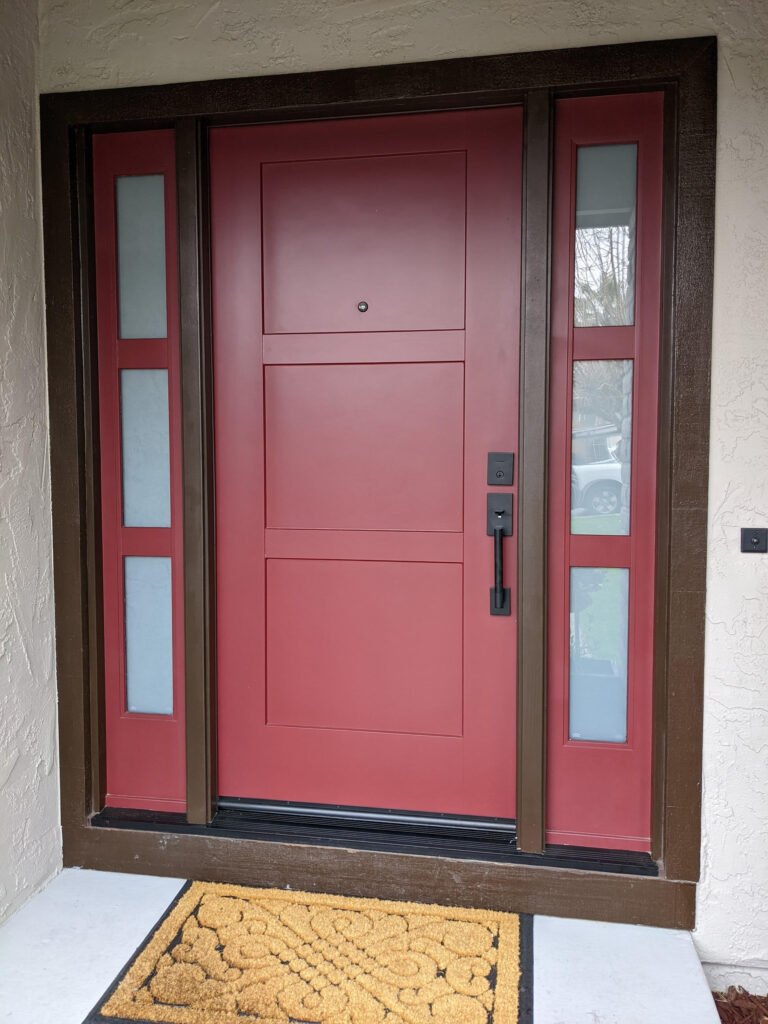 Strengthen Your Peace of Mind
In an era where security is of utmost importance, Console Home Improvement proudly stands as your reliable partner for security door installation in the San Francisco Bay Area. We recognize that a secure home forms the bedrock of tranquility, and our proficiency in security screen door installation is here to fortify that foundation.
Tailored Safeguards
We offer comprehensive metal security door installation services meticulously tailored to address your distinct requirements. Our unwavering commitment to excellence begins with the selection of top-tier materials and extends to the adept craftsmanship of our professionals:
Diverse Security Door Selection: We provide an extensive array of security door alternatives, each meticulously customized to fulfill the precise demands of your home or business in San Francisco Bay Area. Whether you seek fortified steel doors or refined bespoke designs, we have the ideal solution for you.
Skilled Specialists: Our team comprises devoted artisans who are deeply passionate about their craft. Their fastidious attention to detail ensures that each steel security door installation is a masterpiece, affording you both security and aesthetic appeal.
Your Shield, Our Proficiency
With years of industry experience firmly under our belt, Console Home Improvement has cultivated a reputation for delivering excellence in every project. When you select security door installation companies in San Francisco Bay Area you gain:
Devotion to Excellence: We are firmly dedicated to delivering the highest caliber of quality, craftsmanship, and customer contentment for security door installation near you. Our fervor for our craft shines through in every facet of our work.
Surpassing Expectations: We consistently go the extra mile to surpass customer expectations. From the initial consultation to the final security screen door installation near you, we prioritize transparent communication and collaboration to ensure your requisites are met.
Passionate Artisans: Our team of ardent craftsmen brings not only expertise but also an artistic flair to each security door installation, making your security door an integral component of your property's visual allure.
Why Choose Us
When you elect to partner with Console Home Improvement for security door installation, you gain access to a myriad of advantages:
Uncompromising Security: Our doors deliver unparalleled security, safeguarding your home or business against potential threats in San Francisco Bay Area, California, USA.
Aesthetic Enhancements: We firmly believe that security need not come at the expense of style. Our doors are available in an array of designs, finishes, and materials to complement your property's aesthetic.
Energy-Efficient Solutions: Our doors are ingeniously designed to heighten energy efficiency, assisting you in economizing on utility costs while bolstering your property's security.
Customized Designs: We collaborate closely with you to comprehend your vision and proffer bespoke security door installation solutions that harmonize with your unique style and prerequisites.
Enduring Reliability: Our installations are engineered to endure the test of time, ensuring your security and peace of mind for countless years.
Ready to Secure Your Home?
The security of your residence is non-negotiable. Reach out to us promptly for a complimentary security evaluation and take the initial step toward fortifying your space with expert security door installation in San Francisco Bay Area, California. Explore our spectrum of security door choices and request a quotation today. Console Home Improvement is here to secure your sanctuary so you can savor peace of mind for an extended duration.