Expert Vinyl Door Installation and Replacement in the San Francisco Bay Area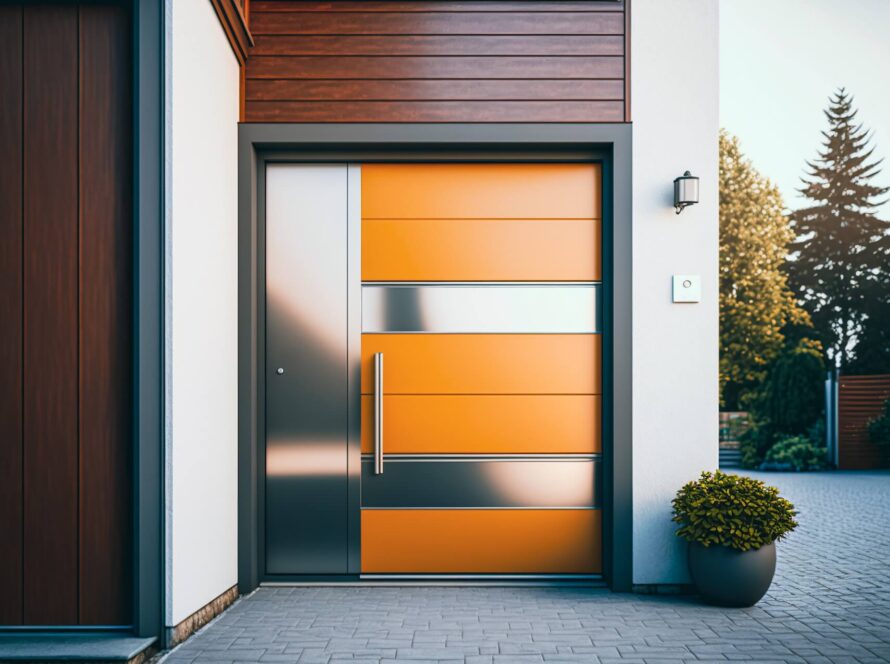 Elevate your Bay Area residence with Console Home Improvement's specialized vinyl door installation and replacement services. Our competitive pricing and personalized approach guarantee your satisfaction and peace of mind. Experience a seamless transformation of your living space — get in touch for a custom quote and step into the future of durability and style with our expertly fitted vinyl doors.
Our Services:
Vinyl Door Installation
We take pride in enhancing the beauty and functionality of your homes and businesses with high-quality vinyl door installations. Understanding that each property is unique, we tailor our approach to meet your specific needs and design preferences.
Our installation process is meticulously crafted to ensure seamless execution and customer satisfaction:
Consultation and Measurement: We start with a thorough consultation to understand your requirements, followed by precise measurements to ensure a perfect fit for your space.
Preparation and Set-up: Before the installation day, we prepare the necessary tools and materials, aiming to minimize disruption to your daily routine.
Removal of Existing Doors: If applicable, we carefully remove your existing doors and dispose of them responsibly.
Installation: Our skilled technicians will then install your new vinyl doors, ensuring they are perfectly aligned and operate smoothly.
Finishing Touches: We ensure the trim and finish work is done meticulously, leaving you with a clean, polished look.
Final Inspection and Walk-through: Together, we will do a final walk-through to ensure everything meets your satisfaction and provide you with maintenance tips to ensure longevity.
Types of Properties We Service:
Residential: From cozy bungalows to sprawling estates, we offer personalized installation services to enhance the look and feel of your home.
Commercial: For businesses, we provide solutions that add to the aesthetic and functionality of your commercial spaces, whether it's an office, storefront, or any other type of facility.
Benefits of Choosing Vinyl Doors
Vinyl doors are a smart choice for the discerning property owner because of their:
Durability: They resist fading, warping, and cracking, standing up to the test of time and the elements.
Energy Efficiency: With excellent insulation properties, vinyl doors can help reduce your heating and cooling costs.
Low Maintenance: Forget about frequent painting or staining; vinyl doors require minimal upkeep to keep looking great year after year.
Vinyl Door Replacement
Replacing your doors is not just an aesthetic choice but also a practical investment in your property's security and energy efficiency. We specialize in vinyl door replacement that revitalizes your space and offers enduring value.
Determining When It's Time for Door Replacement:
Wear and Tear: If your doors show signs of damage, such as warping, cracks, or they don't close properly, it's time to consider a replacement.
Drafts and Leakage: Feeling a draft even when the door is closed can be a sign of energy loss, indicating poor insulation and the need for a new door.
Outdated Design: An outdated door can detract from your property's curb appeal. Upgrading to a modern vinyl door can boost the aesthetics and functionality of your space.
Security Concerns: An old door might not provide adequate security. Replacing it with a sturdy vinyl door can enhance the safety of your property.
Our process is designed for efficiency and customer satisfaction:
Inspection and Consultation: We begin with an inspection of your current doors to assess their condition and discuss your needs for replacement.
Custom Selection: Based on your preferences and the requirements of the structure, we help you choose the perfect vinyl door from a variety of styles and designs.
Precise Measurement: Accurate measurements are taken to ensure that your new vinyl door fits flawlessly.
Removal of Old Doors: We carefully remove the old doors, taking care to prevent any damage to your property.
Installation of New Vinyl Doors: Your new doors are then expertly installed with attention to detail, ensuring they operate smoothly.
Finishing and Clean-up: We complete the installation with any necessary trim work and clean up the work area thoroughly.
Customization Options:
Styles and Colors: Choose from a range of styles from classic to contemporary to match your property's aesthetic, and select from a variety of color options to complement your exterior or interior palette.
Glass and Hardware: Select from different glass panes options for light and privacy preferences, and choose hardware that matches your design and security requirements.
Energy-Efficient Features: Opt for additional energy-efficient features like double-glazing and proper sealing to further enhance the insulation properties of your vinyl doors.
Vinyl Door Varieties We Install and Replace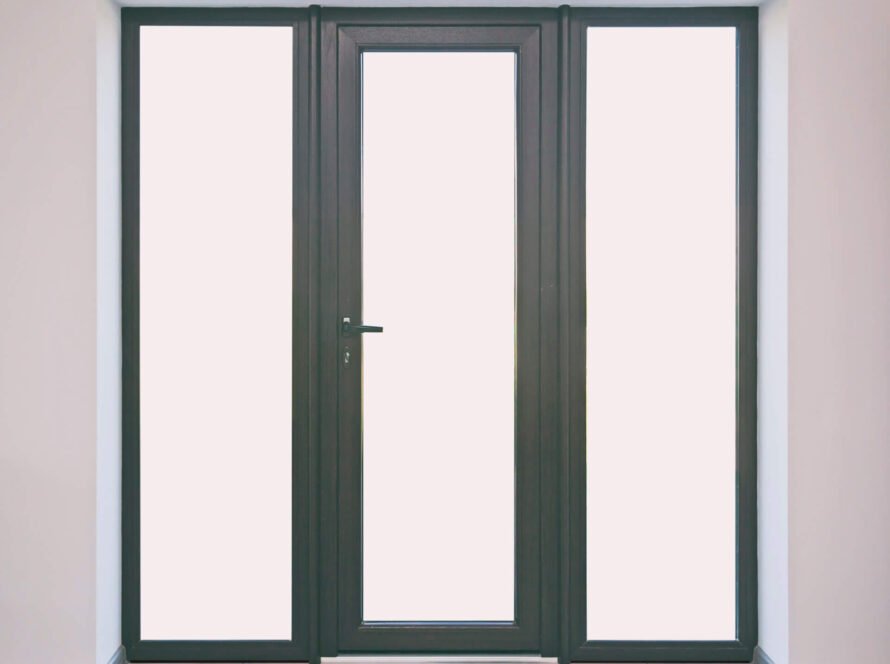 Our expertise encompasses a wide array of vinyl door types tailored to suit your specific needs. Our skilled team is adept at handling a variety of vinyl door types, including:
Sliding Doors: These are commonly used as patio doors. They have one or more panels that slide on tracks and are known for their ease of use and space-saving qualities.
Entry Doors: These are front doors made of vinyl and often have a core of another material, such as steel or fiberglass, for added security.
French Doors: These offer a classic look with modern materials, featuring a pair of doors that swing open from the middle.
Folding Doors: Also known as accordion doors, they fold onto themselves to open up a space.
Storm Doors: Installed in front of an exterior door for added insulation and protection from the elements, these often have interchangeable glass and screen panels.
Screen Doors: These are lightweight doors with screens to allow for ventilation while keeping insects out.
Garage Doors: These doors are used for garages and are available in various styles, including roll-up or panel designs.
Fire-Rated Doors: These doors are designed to resist fire for a certain period and are often required in commercial buildings or between an attached garage and house.
Interior Doors: Available in various styles, including panel and flush designs, they are used within the home for rooms and closets.
Serving the Heart of the Bay Area
We're dedicated to bringing superior vinyl door installation and replacement to every corner of the San Francisco Bay Area. From the bustling cityscapes to the serene suburban communities, our expertise is just a call away. Whether you're near the Golden Gate or the Silicon Valley, we've got you covered. Check out the comprehensive list of areas we serve:
San Francisco, Oakland, San Jose, Berkeley, Palo Alto, Mountain View, Sunnyvale, Santa Clara, San Mateo, Redwood City, Fremont, Daly City, Alameda, Hayward, Richmond, Walnut Creek, Concord, Vallejo, Marin County, South San Francisco, San Rafael, San Leandro, Castro Valley, Union City, Pleasanton, Menlo Park, Milpitas, Cupertino, Burlingame, San Carlos, Los Gatos, Foster City, Novato, San Bruno, San Ramon, Campbell, Danville, Dublin, Pacifica, Martinez.
No matter where you're located within these vibrant communities, you can count on Console Home Improvement for professional service and unmatched quality in vinyl door solutions.
Benefits of Professional Vinyl Door Installation
By choosing Console Home Improvement, you ensure your property benefits from:
| | |
| --- | --- |
| 👨‍🔧 Expertise | Specialized Experience |
| 🌉 Local Knowledge | San Francisco Bay Area Familiarity |
| 🛠️ Customization | Tailored Designs |
| 💡 Energy Efficiency | Cost-Saving Installations |
| 🏗️ Durability | Quality Materials |
| 🔒 Security | Enhanced Protection |
| 📜 Warranty | Guaranteed Service |
| 🤝 Free Consultation | No-Cost Assessment |
| 💲 Competitive Pricing | Affordable Excellence |
| 🌟 Customer Service | Satisfaction Commitment |
Understanding the Costs: Vinyl Door Installation & Replacement
The Cost to Install a Vinyl Door
When considering the cost to install a vinyl door in the Bay Area, it's important to remember that prices can vary based on several factors. These include the size of the door, the design complexity, and any additional features like energy-efficient glass or customized hardware. On average, homeowners might expect a range that reflects the market rates for the region, which accounts for both the high-quality materials and the skilled labor that our Bay Area community is known for. We provide detailed quotes to ensure transparency and to help you understand the value of your investment in our services.
The Cost to Replace a Vinyl Door
Replacing a vinyl door can differ in cost from a fresh installation due to potential adjustments that might need to be made to the existing door frame or the surrounding structure. The cost to replace a vinyl door includes the removal of the old door, disposal fees, and the installation of the new unit. In the Bay Area, prices are competitive, and our pricing is designed to reflect the meticulous attention to detail and superior craftsmanship that Console Home Improvement brings to every project.
FAQ
What should I expect during the vinyl door installation process?
Our installation process begins with a free consultation and detailed measurement. Then, we'll schedule the installation, remove any existing doors, and fit your new vinyl door with precision. After installation, we'll do a thorough cleanup and final inspection to ensure your satisfaction.
How long does it take to install a new vinyl door?
A standard vinyl door installation typically takes 4-6 hours. However, factors such as customizations, weather conditions, and additional features can extend this timeframe. We'll provide a more accurate estimate after assessing your specific needs.
How do I know if I need my door replaced, or if a repair would suffice?
If your door is difficult to operate, lets in drafts, or shows signs of structural damage, it's likely time for a replacement. Minor issues such as squeaking or slight sticking can often be repaired.
Will the installation of a new vinyl door be disruptive to my daily routine?
We strive to minimize disruption by working efficiently and keeping the work area contained. You may experience some noise and activity, but we aim to keep this to a minimum and will always maintain a clean environment.
Is there a warranty on the vinyl door installation and replacement services?
All of our vinyl door installations and replacements come with a comprehensive warranty that covers both labor and materials. We'll provide you with all the warranty details specific to your product and service.