Premium Wood Door Installation and Replacement in the San Francisco Bay Area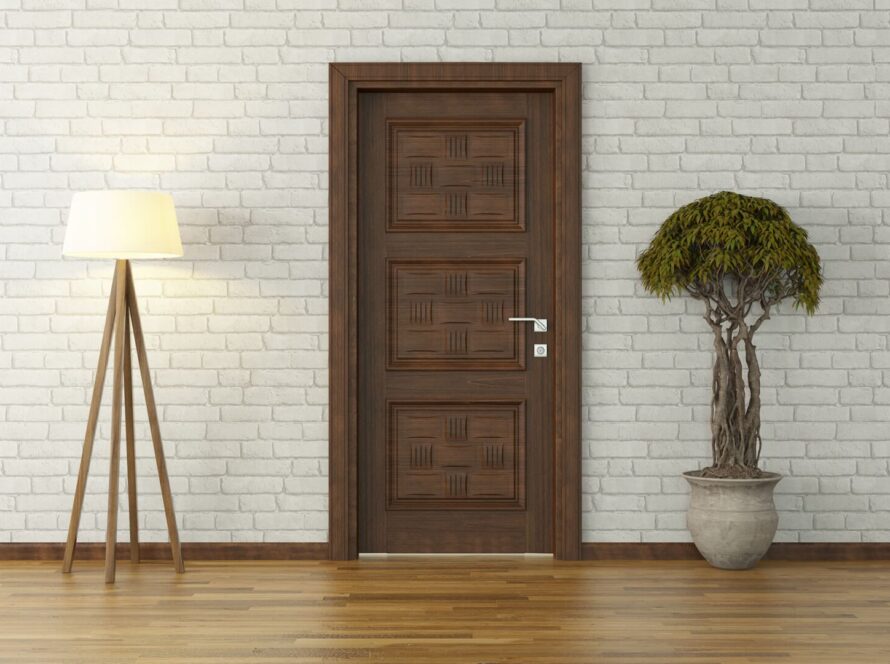 Step into superior quality with Console Home Improvement. Specializing in wood door installation and replacement in the Bay Area, we deliver unparalleled workmanship and dedicated service. Let us craft the entrance your home deserves. Connect with us to redefine your doorway.
Our Services
We understand that each home has its own character and needs. That's why we offer bespoke installation and replacement services, ensuring that every door we work with not only meets but exceeds your expectations. Our specialized services are designed to cater to the distinct needs of homes across the San Francisco Bay Area.
Exterior Wood Door Installation
Your front door is the first impression visitors have of your home and a barrier that stands between your family and the elements. With Console Home Improvement's Exterior Wood Door Installation service, enhance your home's curb appeal and fortify its security. We source doors that are not only beautiful but also built to withstand the unique climate challenges of the Bay Area. From weather-resistant finishes to robust construction that ensures longevity, we take every detail into account to provide you with peace of mind and a doorway that welcomes you home with style.
Interior Wood Door Installation
Step inside a world where every detail matters. Our Interior Wood Door Installation service is about more than just doors — it's about crafting an experience for every room of your home. Whether you seek the classic touch of a solid oak door or the modern appeal of minimalist design, we install interior doors that enhance privacy, reduce noise, and perfectly match your home's interior design. Let Console Home Improvement turn your vision into reality, creating seamless transitions from one room to another with doors that are as much a statement of design as they are of function.
Door Replacement
Doors can show the age of a home, bearing the marks and scuffs of years gone by. Our Door Replacement service breathes new life into your home with expertly fitted new doors that uphold the character of your abode while revitalizing its overall look. From removing your tired, old doors to installing your new ones with precision and care, Console Home Improvement ensures a flawless fit and a rejuvenated appearance. Trust in our process, which includes meticulous measurement, careful removal, and professional installation — all with minimal disruption to your daily life.
Why Choose Console Home Improvement?
When it comes to enhancing your home with a new wood door, choosing the right contractor is as important as the door itself. We don't just install doors; we open gateways to better homes. Here's why we are the preferred choice for door installation and replacement in the San Francisco Bay Area.
Expert Craftsmanship
Our team is not just skilled; they are artisans of their craft. With years of experience under our belts, we approach each project with the meticulous attention to detail it deserves. We take pride in our workmanship, ensuring that every installation is carried out with precision and care. Our reputation is built upon the solid foundation of countless successful installations that stand as testaments to our dedication to quality and excellence.
Tailored Solutions
Your home is a reflection of your personality, and every detail counts. We believe in providing Tailored Solutions that align perfectly with your vision. Each client we serve has unique requirements and style preferences, and we are committed to customizing our services to meet those specific needs. From the initial design consultation to the final touches of installation, we work closely with you to ensure that your new wood door is everything you envisioned and more.
Local Knowledge
We have a profound Local Knowledge of the San Francisco Bay Area — its climate, its architectural styles, and its community. This regional expertise allows us to recommend and install doors that are not only beautiful but also appropriate for our local weather conditions and architectural standards. We understand the nuances of Bay Area homes, and we bring this insight to every job, ensuring your doors not only look great but also provide optimal performance and durability.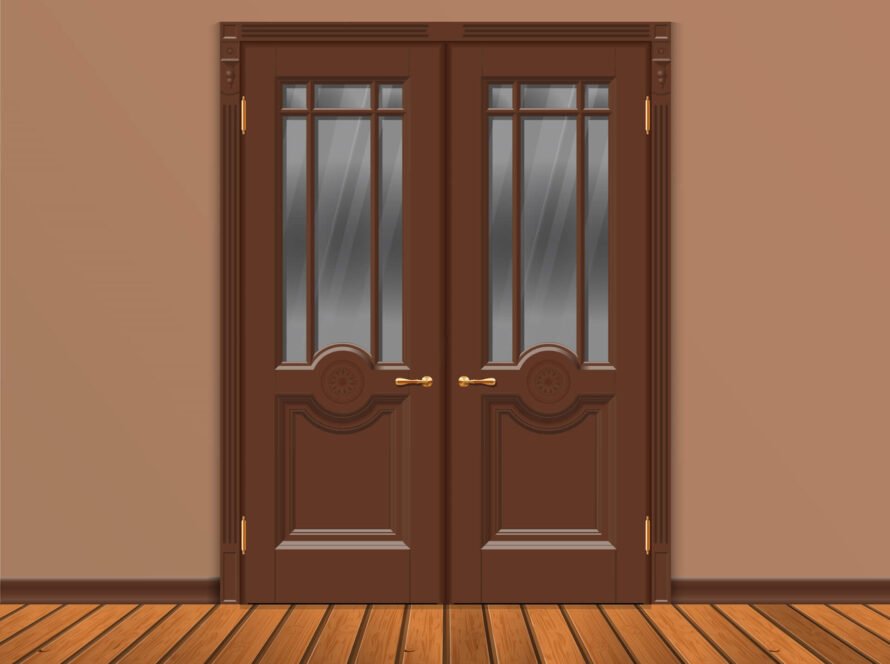 Types of Wood Doors We Install and Replace
Whether you're looking for the rustic charm of a classic paneled wood door or the sleek sophistication of a modern flush design, Console Home Improvement is your go-to expert for installation and replacement. Our services encompass a variety of wood door types, including:
Solid Wood Door – entirely made of wood, robust and heavy.
Panel Door – consists of panels (usually 4 or 6) which can be flat or raised.
Flush Door – has a smooth surface, without any panels or molding.
French Door – characterized by multiple windows (lights) and often used for patios or as interior doors between rooms.
Dutch Door – divided horizontally so the top half may be opened while the bottom half remains closed.
Louvered Door – has angled slats to admit light and air, but keep out rain and direct sunshine.
Sliding Door – mounted on a track and opens horizontally by sliding, often used for closets or as room dividers.
Pocket Door – slides into and out of a space in the wall, useful for spaces that cannot accommodate a swinging door.
Barn Door – rustic door style that slides along a wall-mounted track, often used for its aesthetic and space-saving qualities.
Bi-Fold Door – folds in half and is often used for closets or as room dividers.
Accordion Door – folds in an accordion-style and is typically used to divide spaces.
Pivot Door – rotates on a pivot at the top and bottom of the door, creating a unique opening mechanism.
Stable Door – also known as a half door or split door, where the door is split horizontally.
Carved Wood Door – features intricate designs carved into the wood for a decorative look.
Glass Panel Wood Door – incorporates glass panels within the wood frame for a more elegant appearance.
Craftsman Wood Door – often features a distinctive style with a top window pane and lower wooden panels.
Rustic Wood Door – typically rugged with a natural, distressed appearance, suitable for country or vintage styles.
Contemporary Wood Door – has a modern design with clean lines and minimalistic features.
Traditional Wood Door – designed with classic patterns, often featuring raised panels and ornate moldings.
Laminated Wood Door – made with layers of wood veneer or laminate for a consistent finish and resistance to warping.
The Installation Process
Choosing Console Home Improvement means partnering with a team that values your peace of mind throughout the entire installation process. We are committed to transparency and ensuring that you feel confident and informed from start to finish.
Consultation and Design
The journey to your new wood door begins with a Consultation and Design session. This is where we listen to your needs, assess your space, and provide you with a variety of options to choose from. Our experts will guide you through the selection process, considering factors such as aesthetics, functionality, and security, to help you find the perfect door that complements your home and personal style. This collaborative approach ensures that your vision becomes our blueprint.
Accurate Measurements
A perfect fit is essential for the function, appearance, and energy efficiency of your new door. That's why Accurate Measurements are an integral part of our installation process. We take precise dimensions of your doorway to ensure that the new door will align flawlessly with your home's structure. This meticulous attention to detail is what sets us apart and guarantees that the end result is as seamless and as it is stunning.
Installation Excellence
Our skilled technicians will handle the installation process with the utmost professionalism, using the latest tools and techniques. We strive for quality and efficiency, ensuring that each step, from preparing the opening to setting the door in place, is executed with precision. Our team works diligently to minimize disruption to your home and your time, focusing on providing a smooth and prompt installation experience.
Clean-Up and Inspection
Our service doesn't end with the installation. We believe in full-service care, which includes thorough Clean-Up and Inspection post-installation. We respect your home as if it were our own, ensuring that we leave no trace behind except for a beautifully installed wood door. Before we consider the job complete, we conduct a detailed inspection to ensure that every aspect of the installation meets our high standards and your expectations. It's our way of ensuring that the finished product is perfect, and you are entirely satisfied with the work.
Serving All Your Wood Door Needs Across the Bay Area
We're proud to extend our expert door installation and replacement services to a wide array of communities within the San Francisco Bay Area. Whether you're nestled in the bustling heart of the city or situated in the quieter, picturesque suburbs, our professional team is ready to serve you. Here are the specific areas we cover: San Francisco, Oakland, San Jose, Berkeley, Palo Alto, Mountain View, Sunnyvale, Santa Clara, Redwood City, San Mateo, Daly City, Alameda, Hayward, Fremont, Marin County, Concord, Walnut Creek, South San Francisco, Menlo Park, Cupertino, Foster City, Mill Valley, San Rafael, Vallejo, Pleasanton, San Leandro, Livermore, Burlingame, San Carlos, Los Gatos.
No matter where you are located in the Bay Area, you can rely on Console Home Improvement for all your wood door installation and replacement needs. Our commitment to excellence and customer satisfaction ensures that we deliver the highest quality service, tailored to the unique style and requirements of your home.
Benefits of Professional Wood Door Installation
By choosing Console Home Improvement, you ensure your property benefits from:
| | |
| --- | --- |
| 👨‍🔧 Expertise | Specialized Experience |
| 🌉 Local Knowledge | San Francisco Bay Area Familiarity |
| 🛠️ Customization | Tailored Designs |
| 💡 Energy Efficiency | Cost-Saving Installations |
| 🏗️ Durability | Quality Materials |
| 🔒 Security | Enhanced Protection |
| 📜 Warranty | Guaranteed Service |
| 🤝 Free Consultation | No-Cost Assessment |
| 💲 Competitive Pricing | Affordable Excellence |
| 🌟 Customer Service | Satisfaction Commitment |
Understanding the Costs: Installation & Replacement in the Bay Area
Cost to Install Wood Door and Frame
When considering the cost to install a new wood door and frame in the Bay Area, it's important to recognize the variables that can affect the price. The installation process involves meticulous labor and precision, especially when fitting a new frame. On average, homeowners might expect the cost to range significantly based on the door's style, material quality, and the complexity of the installation. We provide a detailed quote after assessing your specific needs to ensure transparent pricing and the best value for your investment.
Cost to Replace Wood Door
Replacing a wood door in your Bay Area home involves not just the removal of the old door, but also ensuring that the new door fits perfectly into your existing space. The cost to replace a wood door can be less than installing a new door and frame, assuming the existing frame is in good condition and won't require modification. Our pricing reflects the craftsmanship required for this service, and we strive to offer competitive rates that consider the unique characteristics of your home and the quality of the door you select.
FAQ
What should I consider when choosing a new wood door for installation?
When selecting a wood door, consider the door's energy efficiency, durability, security features, and how its style complements your home. Choose materials and designs that can withstand the Bay Area's climate while meeting your aesthetic and functional needs.
How long does it typically take to install a new wood door?
A standard door installation can typically be completed within a few hours, while custom installations may take longer. Our team ensures a timely and efficient process while minimizing any inconvenience to you.
Will I need to prepare anything before the installation team arrives?
Please clear the area around the doorway and ensure easy access to the work site. If applicable, disable any security systems that may interfere with the installation process.
How are your doors measured to ensure a perfect fit?
We use precise measuring tools to assess the dimensions of your existing door and doorway, accounting for any unique architectural features to ensure a perfect fit for your new door.
How does door replacement improve energy efficiency in my home?
A new door can significantly improve your home's energy efficiency by providing better insulation, a tighter seal, and updated materials that reduce air leaks and energy loss.